29th August 2014  
Today Pat's appeal to the court was rejected.  The Appeal can be found HERE
There was also a BBC News Article on the Case which can be found HERE 
The court totally ignored anything said in the appeal.  They made it clear they did not want to disturb the conviction of Brendan Dixon. This is grossly unfair.  
The court ignored 11 statements from Charles Keers. He told so many stories at so many different times. He should have been challenged said Lady Paton at the last appeal.  Why wasn't he? In his 10th statement he then says he heard noises from his aunts house. Why did he not go and check on her? 
We really feel so sad for Mrs Irvine and her family. The Scottish Judicial System is dragging this out and it is not fair on them.  
When Pat was at his last appeal he was asked if he wanted to appeal the sentence. He told them no he did not want to do that. He was appealing the conviction. He said that whoever did this deserves the 25 years.  He still believes this.
The Court asked for a report from the expert at trial yet there is no mention of this in the appeal.
The home help gave Mrs Irvine half a bread roll and butter, You cannot buy half a roll. Yet the autopsy showed a bread roll and JAM.  Mrs Irvine was upstairs. If she had made the effort to go downstairs she would have stayed there. So it looks like the poor old lady never got downstairs, SO  who gave her the roll with jam on it? 
Someone out there knows who did this. That much is clear from the many statements made to police.
Someone is getting away with murder.  All the while a man with serious evidence of innocence sits rotting in a prison for something he did not do. Something they know he did not do but if they do they will then have to look at Brendan Dixon's conviction too. And they don't want to do that either.
Justice? The courts cannot even spell the word.
It has been proven 100 per cent that Pat Docherty was NOT the man Keers says he saw in July.
Yet Keers says he only saw these two men when his aunt was robbed and then the day BEFORE she was murdered. NOT the day she was murdered. The day before.
Two men were saw in Mrs Irvines garden hours before she was found but seeing someone or saying you seen someone the day before seems to be evidence.
Anyone with any information please contact us at [email protected]
22nd May 2014
Today was the appeal hearing. We now have to wait on the decision from the Courts.
Everything went well. Mrs Irvine's family have been left with a lot to think about. Our hearts go out to them. They have suffered much.
Things are moving along nicely. Would just like to thank a few people for all their hard work. I would like to thank Wullie Beck for all the work he has done. I'd also like to thank Karen Torley for all her hard work. Also for the support she has given my wife Liz.  Thank you . I'd also like to thank my lovely wife for all her love and support. Now on countdown to my appeal later this month.   Pat Docherty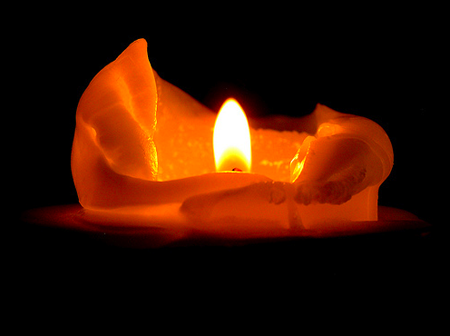 In memory of Mrs Margaret Irvine who was murdered 10 years ago.
          We hope Justice is seen to be done for Mrs Irvine very soon. 
The pain and heartache her daughters and grandchildren have suffered should not be forgotten.  R I P Mrs Irvine.   From all at the Justice for Pat Campaign
                        LATEST NEWS UPDATE
Patrick Docherty has informed us that he has today ( 3 June 2010) signed a legal document to state that he is not appealing his sentence. Patrick will NOT be attending the appeal on 29th June 2010.

                                LATEST NEWS     
Patrick Docherty and Brendan Dixon will appear at the High Court in Edinburgh on 29th June 2010 for the appeal sentencing part of their appeal.
Pat told both his QC and his lawyer at the appeal,  very strongly that he was not appealing his sentence only his conviction. He did not commit the crime and whoever did kill Mrs Irvine deserved the sentence.

The QC told him this might get a 5 year reduction on sentence. Pat said he didn't care, he was not appealing it.